A country that switches from non-democracy to democracy achieves about 20% higher GDP per capita over the next 30 years. The 30% increase in the number of democratic countries over the past 50 years has yielded roughly 6% higher world GDP.
The global wealth explosion over the last 200 year immediately followed the democratic American Revolution. Furthermore, growth in GDP tracks perfectly with the spread of democracy to other countries around the world.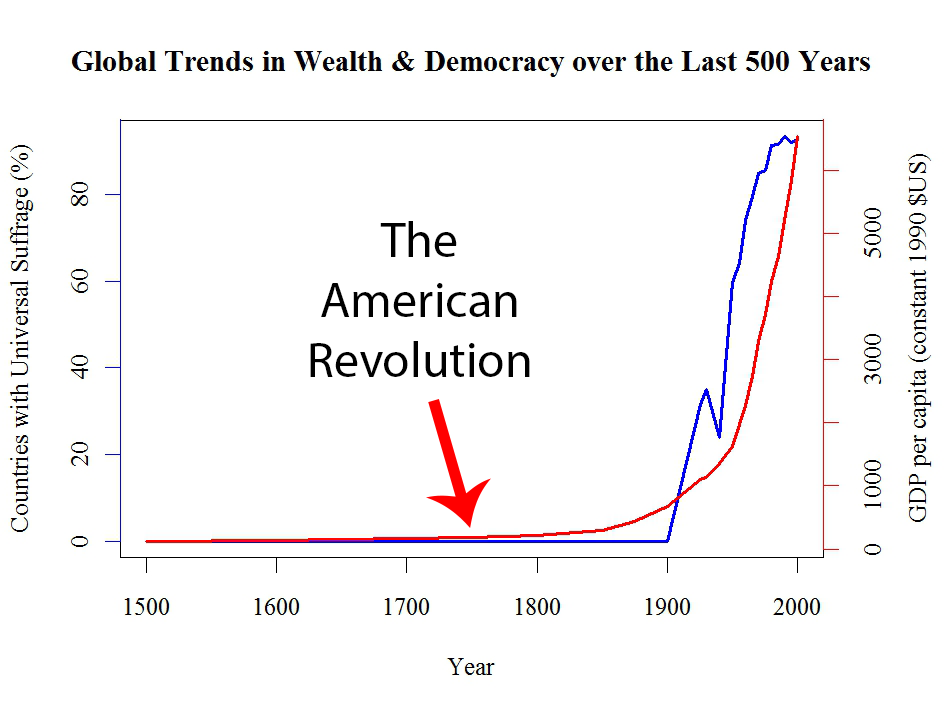 Below you can see that countries with a higher Democracy Index score are wealthier than less democratic ones.